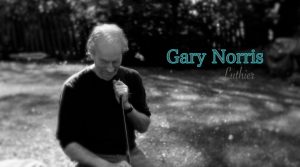 Take a stroll into the realm of the voice of woods with me.
Hi, I'm Gary Norris, Luthier and owner of Norris Guitars.
I've been around a while, for quite some years now, doing the work of a Luthier (building, setting up and repairing guitars and other stringed instruments).
I come from a long line of cabinetmakers and grew up with a basement and shop full of rosewood and mahogany shavings, and hand tools everywhere. I guarantee my Luthier work regarding quality and satisfaction.
Just call me or send a note from the Contact page with your questions, and I'll reply.